sho-Q takes PowerPoint presentations to a higher level.
sho-Q. The presentation software that turns corporate presentations, seminars and conferences into professionally executed events.
sho-Q software is an alternative or companion to PowerPoint. It simply takes your PowerPoint presentations to a higher level. It is specifically designed for lecterns featuring touch screens.
sho-Q supports presenters with intuitive slide navigation, easy transitions between multiple presentations, and straightforward conference schedule planning. The software allows for seamless switching between sessions or presenters, shows a countdown timer at the top of the PowerPoint presentation, and provides easy slide annotation.
sho-Q 2020 view:
A quick overview of some of sho-Q's functions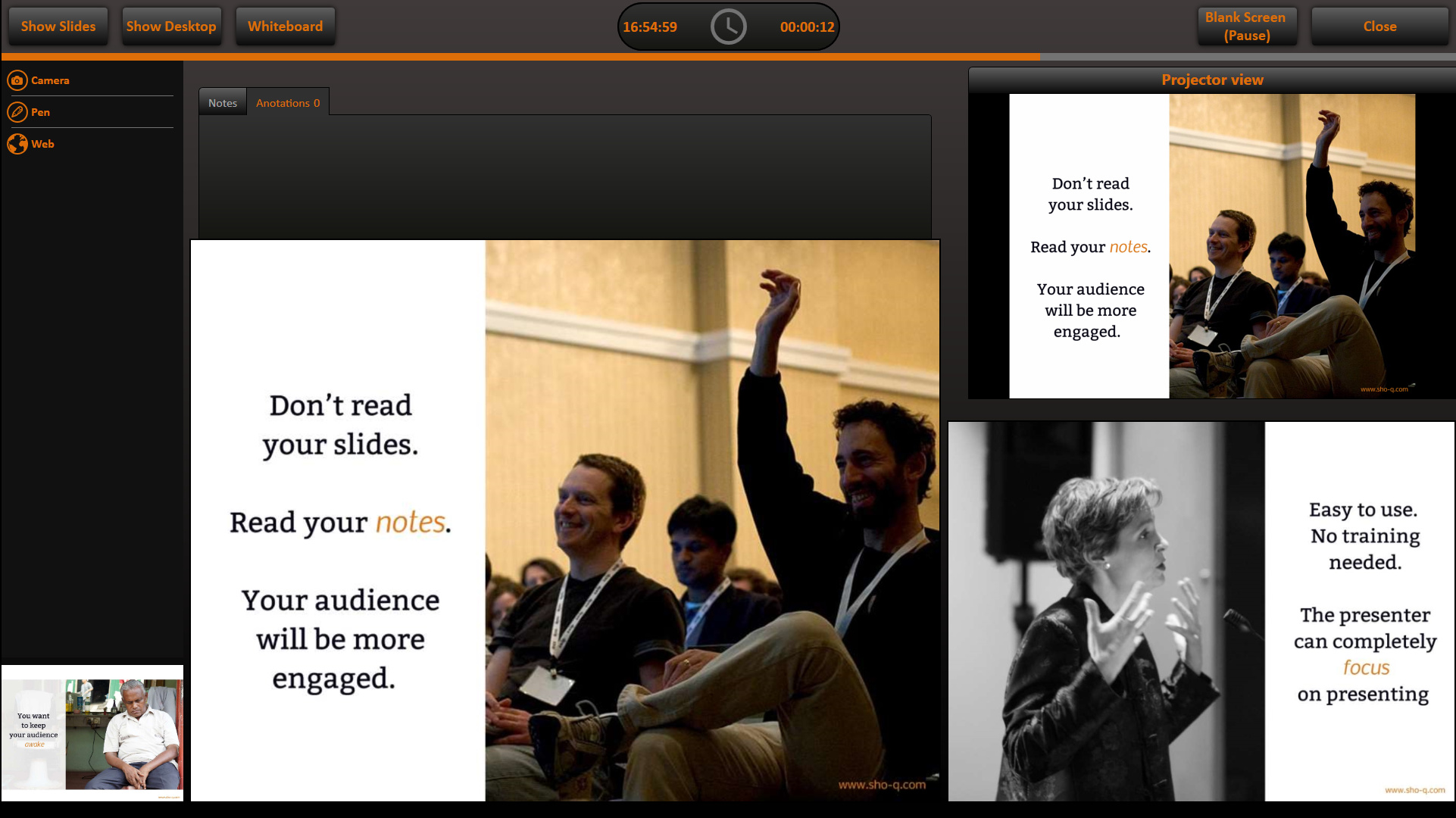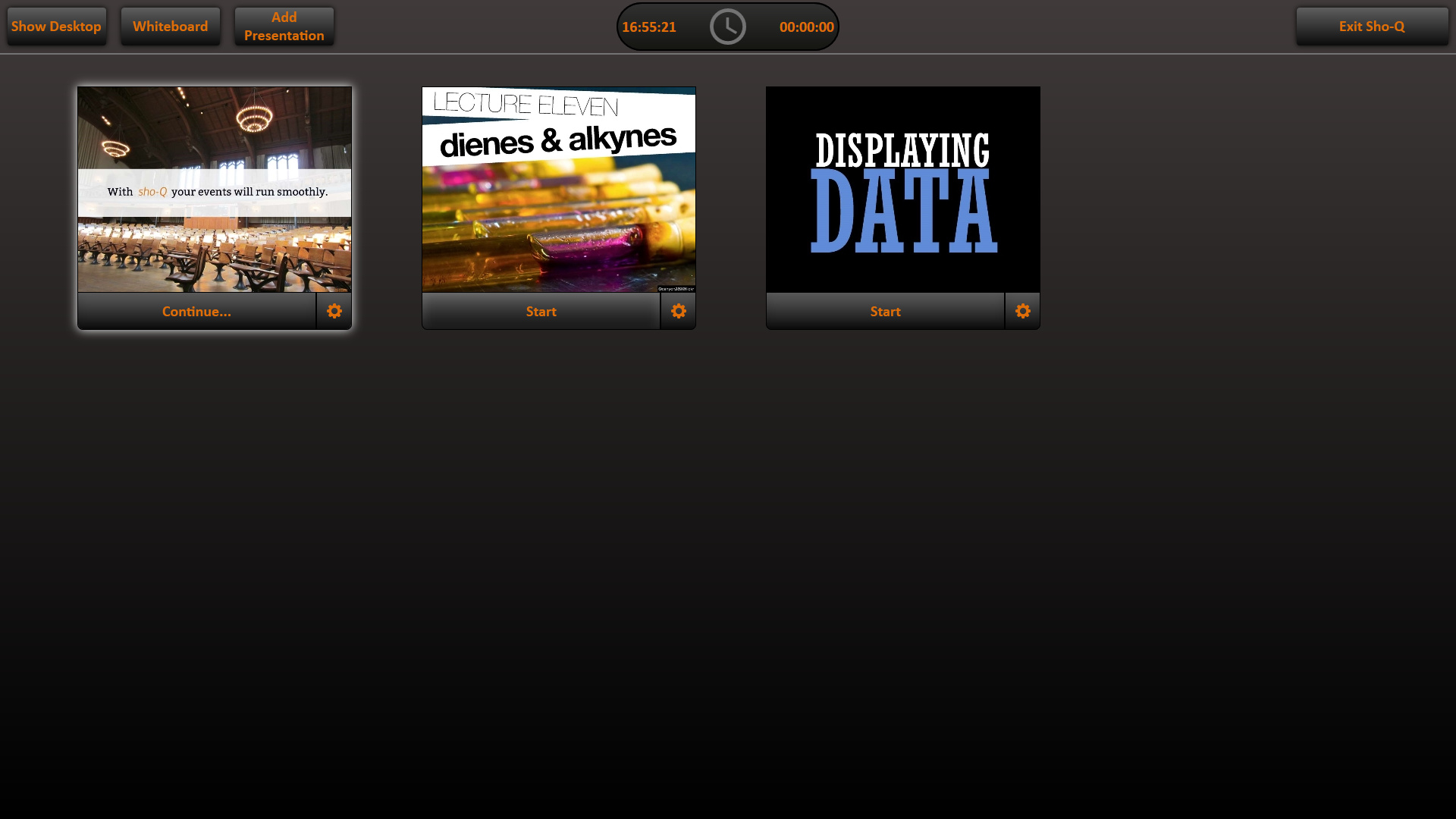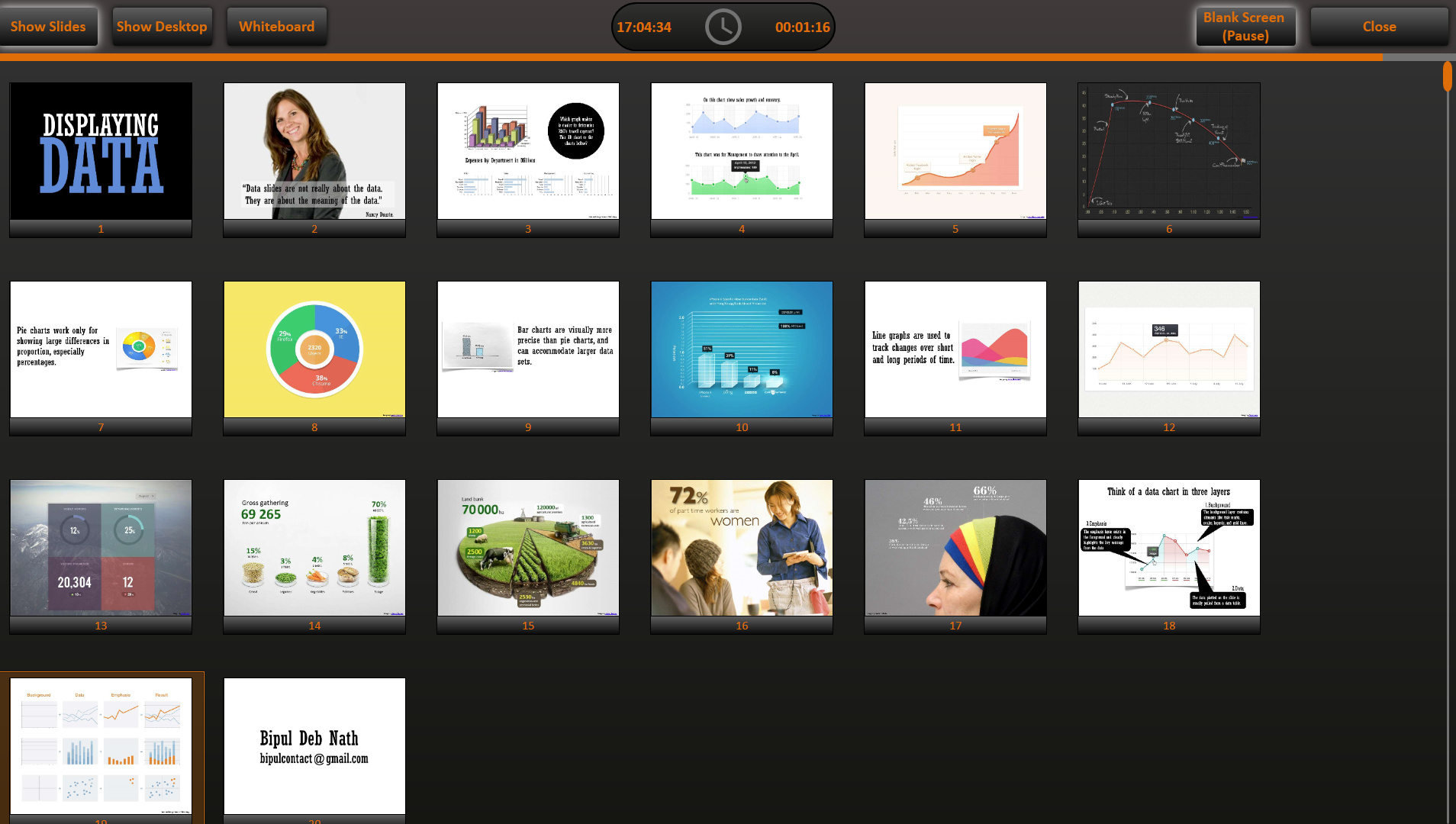 sho-Q 2020 features:
sho-Q helps you maintain your train of thought. It shows the current, previous and next slide at a size that is easy to read. You can read your slide notes - your audience won't see them either way.
Simple, clean design that is intuitive and doesn't interfere with your presenting style.
Specifically designed for large touch screens: just swipe the slide to navigate, pinch and pan to Zoom.
You can queue up multiple presentations for different speakers at an event in advance. The next presenter can walk to the lectern and start his presentation immediately. All available presentations are shown on a single screen, identified by their first slide or a slide of your choosing. New presentations are easily added to the queue: just tap the first empty frame and import your file.
sho-Q can automatically import presentations from a USB flash drive as soon as it's inserted into the computer.
Your presentation will automatically continue where you left off.
Annotate your slides
WhiteBoard function, when more control is needed for your annotations
PDF Support, any PDF document can be the source of your slides. Simply add it to the presentations list. You can freely mix powerpoint and PDF based presentations.
Document Camera Support, ShoQ allows you to capture paper documents and insert them into your slides queue.
Embedded Web Browser support with annotations feature ensures smooth flow of your presentation.
Context sensitive controls are shown within the current slide to control animations in the presentation.
Show-All-Slides function for a quick overview of all the slides in your presentation. Quickly navigate to any slide within your presentation.
View timer and clock simultaneously at the top of your screen.
Temporarily show your audience a black screen. Avoid distractions and make them focus on what's being said.
Windows per monitor DPI friendly. Nowadays high resolution monitors starting with Windows 8 force users to change system scaling to higher values. Sho-Q supports per monitor scaling with no "Blur effect".
You can use a clicker or remote any time, sho-Q automatically keeps the viewer in sync.
THE NEW SHO-Q 2020 IS OUT!
Download and Evaluate sho-Q
Download an evaluation version of sho-Q.
Note that this is an evaluation copy of sho-Q presenter. Your system needs to be a touch or pen screen if wide XGA or preferably HD resolution and a second monitor or projector attached to see the output. Sho-Q runs in Extended Desktop mode. As presenter you see a lot more information than your audience.
In order for you to test the software, we issue a trial license key. The system is intended for WINDOWS operating systems.
Technical requirements
screen resolution 1366x768 or better
dual monitor configuration
Windows 7/8/10
MS Office 2007 or later
Finding a suitable lectern
Most lecterns that can be classified as Intelligent Lecterns are found on this site under the Lecterns tab. sho-Q was written in particular to turn this product category into highly productive tools. It aims at frequent presenters of meetings, teachers, and conference organizers.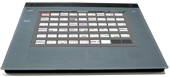 Test-drive sho-Q and find lectern solutions. Turn your presentations into professionally run events. ILS features integrated systems including 12"–32" sized touch and pen interactive displays / Touch PC's and Tablets, up-to-date processing power and varying capabilities. All systems have passed stringent certification for reliability, durability and user comfort.
Third party solutions
Integration of the sho-Q presentation software with third party solutions to capture the presentation. This will allow you to mix presenter and data, and stream it live from the ILS Synergy and Speakerscorner lecterns.