MKB top 100, May 2009
Innovation: Sho-Q-box, lectern with large touch monitor.
After being placed in the Shell LiveWire top 200 list of innovative businesses, ILS now has earned a spot in the MKB top 100 of innovative businesses.
Intelligent Lectern Systems has three main goals: improving professionalism, productivity, and retention of information during formal and informal presentations.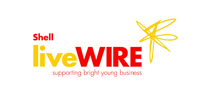 Meetings can be much more efficient and productive by eliminating the need to switch PCs during the session. Highly improved support for and control of multimedia files within PowerPoint result in better presenting quality, and therefore better education.
This is why Intelligent Lectern Systems invented to sho-Q-box, a lectern with a large touch monitor. It allows for seamless transitions from one speaker to another, and one can switch from one presentation to the next within seconds.